A dynamic collective spirit
A dynamic collective spiritpromoting sense of place

The Faugères appellation stems from a collective awareness amongst growers that theirs was a unique vineyard site offering unparalleled potential with which to work. Together, nearly 140 winegrowers continue to sustain, promote and protect the appellation, locally, across France and worldwide.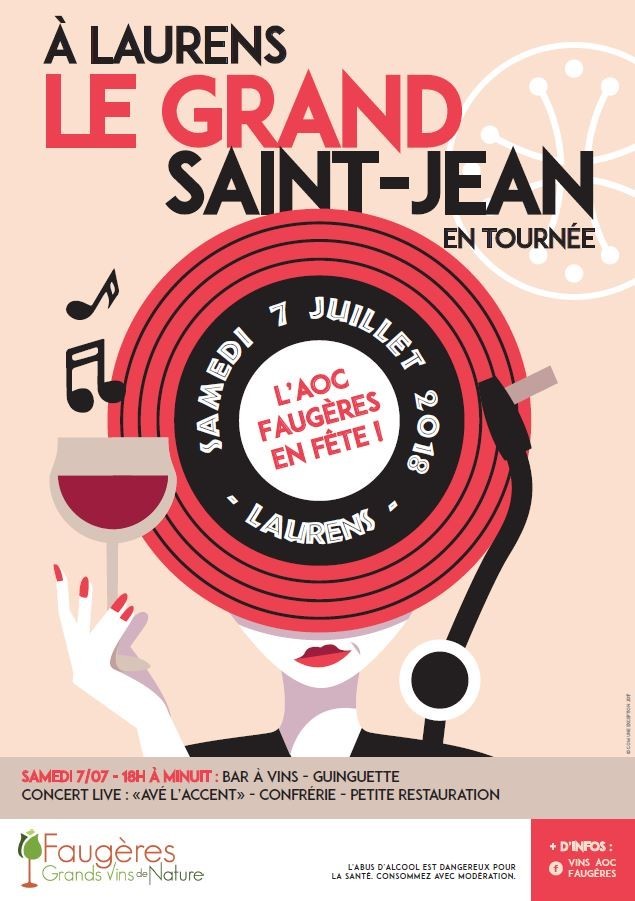 The 58 independent wineries and one co-operative have a constant flow of ideas and continually roll out new initiatives.
From the 'Festival du Grand Saint Jean' to the 'Festival de la Nature', through countless trade fairs and agri-environmental experiments, their dynamic collective spirit never wanes!
This drive is encouraged by many local stakeholders who provide the appellation with substantial support for its agri-environmental and wine tourism projects:
- The Orb and Libron valley joint commission and the Rhone-Mediterranean-Corsica water agency, which work together to improve water quality in the region; they have been working closely with the appellation for over a decade;
- The Hérault chamber of agriculture, which for many years provided backing for the sustainability group set up in the 1990s by wine growers and continues to support the appellation's plans to develop mating disruption*.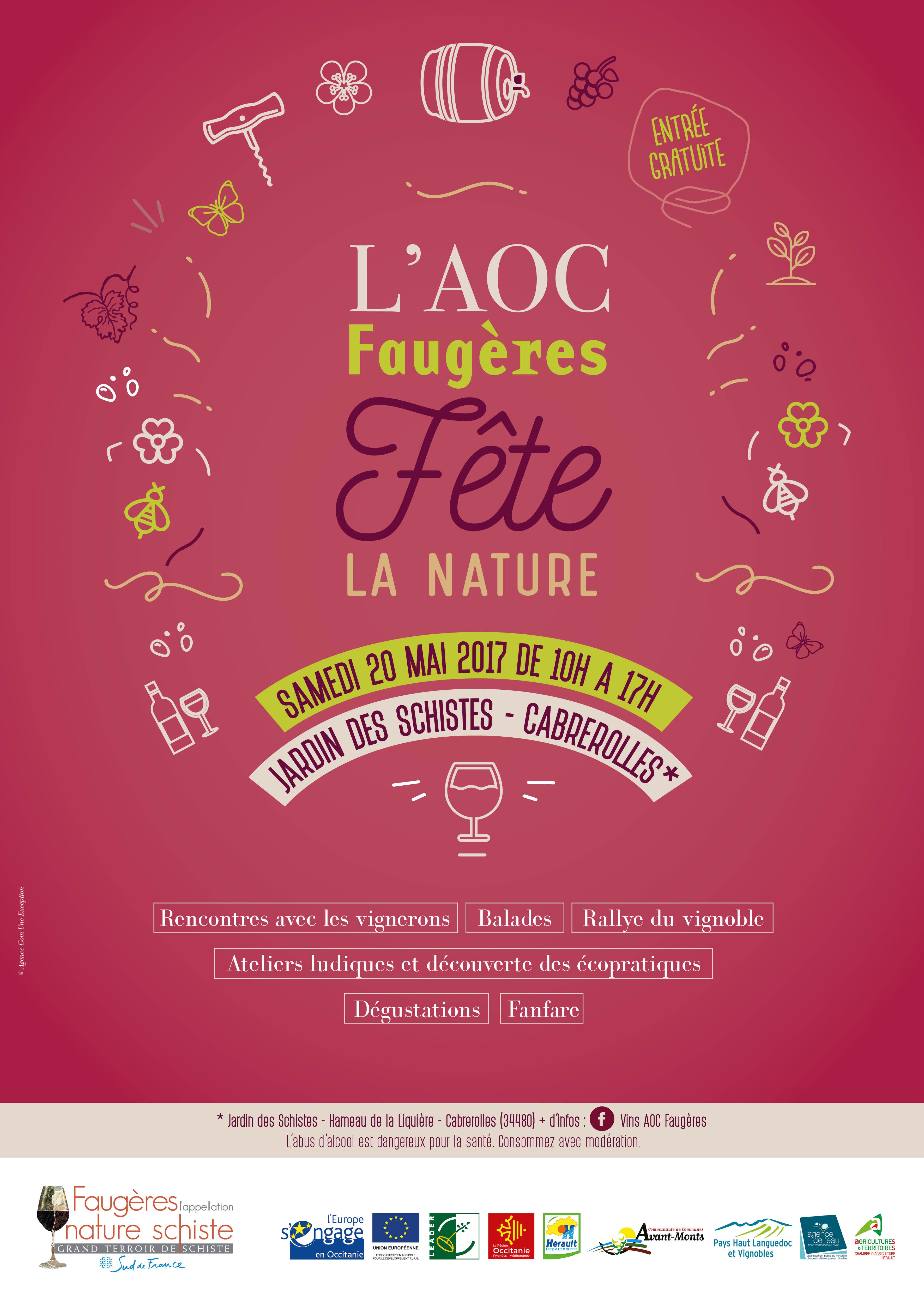 - The Avant-Monts local authorities and seven village councils within the appellation area: Autignac, Cabrerolles, Caussiniojouls, Faugères, Fos, Laurens and Roquessels;
- The Pays Haut-Languedoc & Vignobles, which is responsible for the region's wine tourism activities and in particular the 'Minervois, Saint-Chinian, Faugères en Haut-Languedoc' destination (endorsed by Vignobles & Découvertes), of which the appellation is an active member.
- The Haut-Languedoc regional natural park;
- The Hérault county council and Occitanie regional council, which supported the AOC Faugères celebrates nature event in 2017 (with backing from the EU through the LEADER programme), among other projects;
- Close ties are also maintained with the AOC Languedoc marketing board and its wine school.