Fine Wines by Nature
Fine Wines by NatureBottling sense of place

Inspired by their natural surroundings, with their hillside landscapes and heady scents of the garrigue, the wine growers of Faugères strive to make wines in their image.
Firstly in the vineyards, then in the winery
Like artists, they observe, prepare their palette and choose their colours. Finally, they define their styles and begin to put their composition together, driven by their passion.
Their Fine Wines by Nature offer myriad renditions of their sensitivities, and as many interpretations of the terroir of Faugères.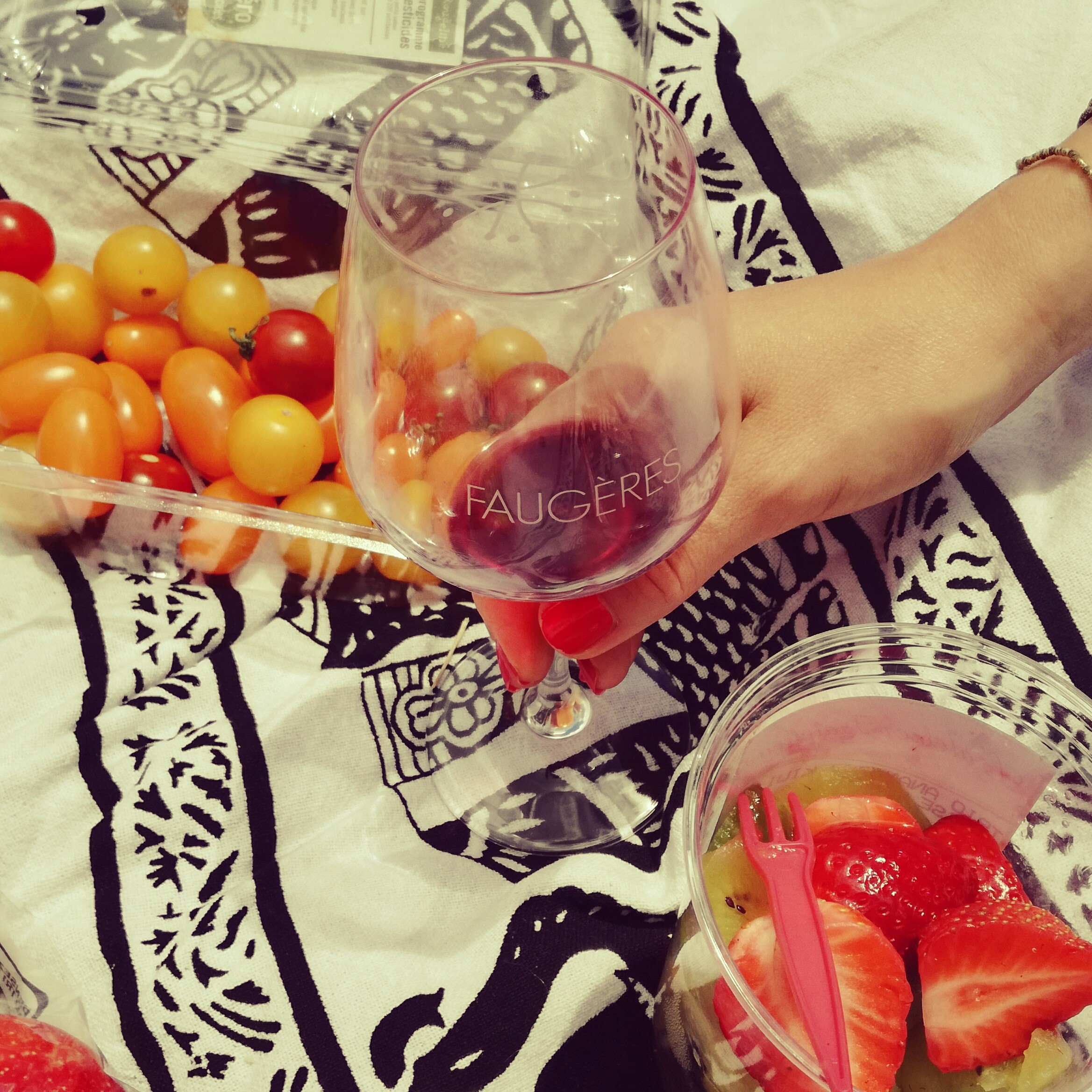 REDS
Naturally elegant…
Ample and powerful, the red wines deliver silky tannins, spice notes and scents of the garrigue that imbue them with finesse, complexity and a unique southern flavour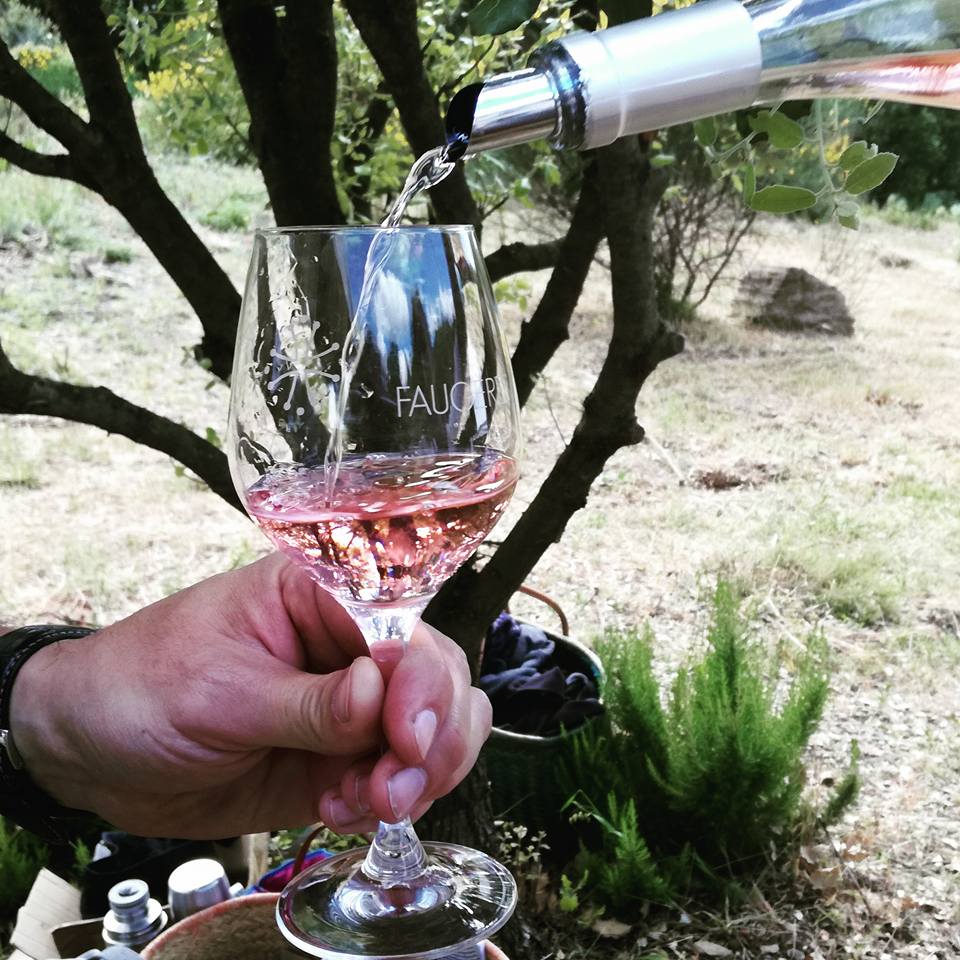 ROSES
Naturally indulgent…
With their floral notes and aromas of red berries, Faugères rosés are a delicacy to be enjoyed as an aperitif or with a summer's meal.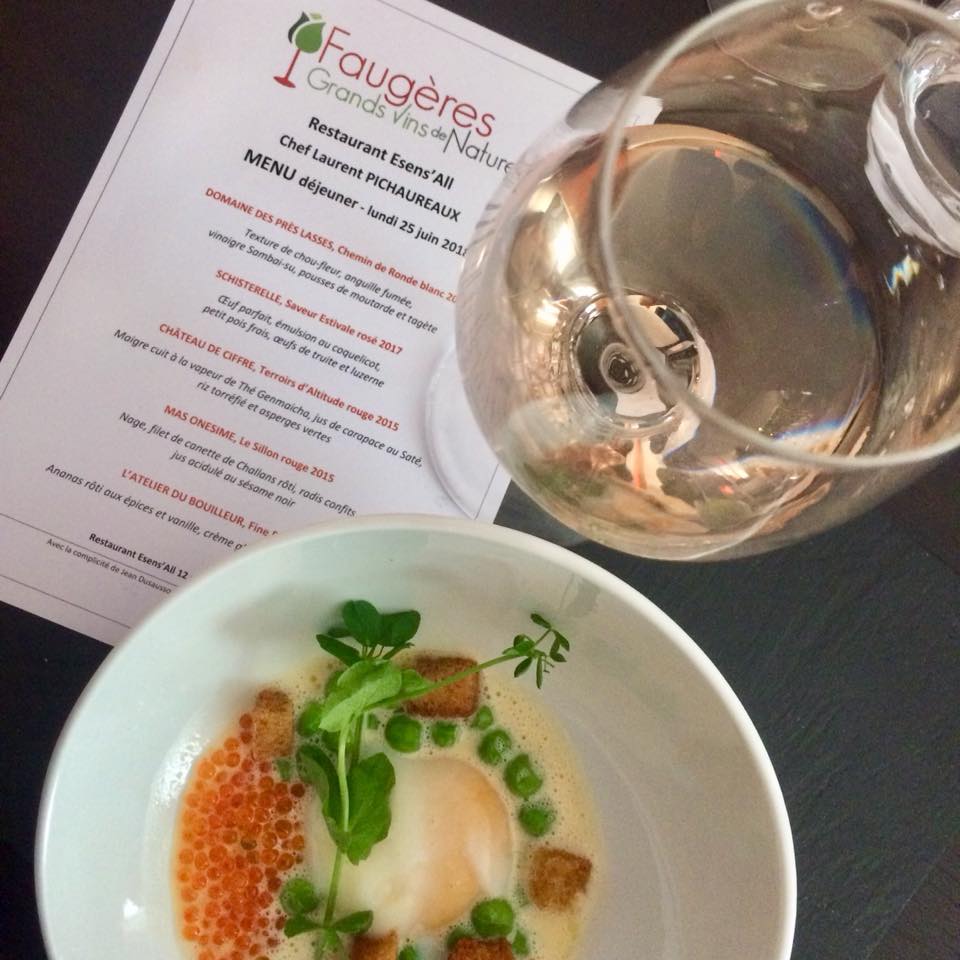 WHITES
Naturally vibrant…
Still produced on a boutique scale, the appellation's white wines are complex and balanced. The schist soils impart them with distinctive minerality and vibrancy.
One noteworthy fact is that some growers visited many wine regions in search of a top vineyard site for making white wine: they chose to settle in Faugères...
Wine tasting, red, rosé and white and Fine de Faugères :
Vineyard expertise is enhanced by work in the winery, allowing the schist soils to produce top quality, powerful and elegant wines. The soils naturally impart freshness and minerality to these sun-filled wines with tannins that are amazingly refined, velvety and silky even in their youth.
RED
Growers blend Syrah, Grenache, Mourvèdre, Carignan and Consult to make full, round and powerful wines. A sensitive approach to ageing - which sometimes involves oak and varies according to blends - yields wines that are fruit-forward, fresh and honest yet dominated by mild spice notes entwined with faint scents of garrigue and rockrose.
THE APPELLATION'S ROSES
Which are made from the same varietal range as the reds, offer up delicious fruity notes. Their color spectrum, which runs the gamut form champagne to carmine pink and rosewood, not only reveals the creativity of the wine growers but also a respect for the inherent characteristics of the grape varieties and vintages.
WHITE
Roussanne, Granche blanc, Marianne and Vermentino (Rolle) are blended to make the white wines and fully encapsulate the mineralogy imparted by the schist soils. Made on a more boutique scale, Faugères white wines show aromas recalling almonds and ripe apricot, underscored by piece.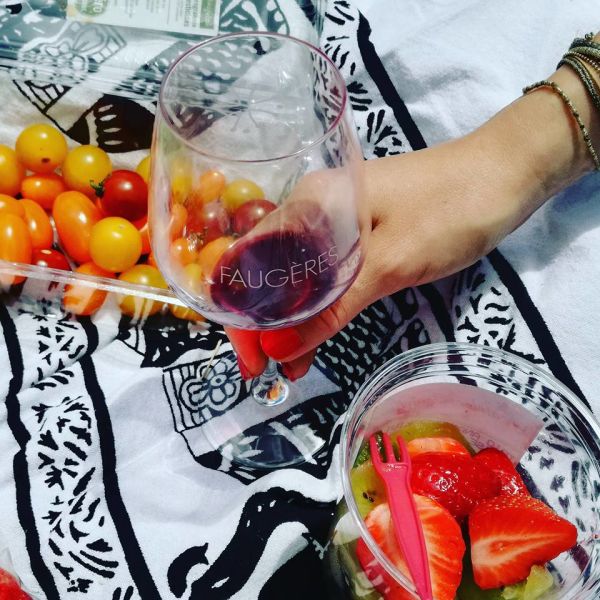 Des ROUGES...
naturellement élégants
Amples et puissants, les vins rouges offrent des tanins soyeux, des notes épicées et des senteurs de garrigue qui leur confèrent finesse, complexité et une saveur méridionale unique.

Des ROSÉS...
naturellement gourmands
Avec leurs notes florales et leurs arômes de petits fruits rouges, les Rosés de Faugères sont des gourmandises à déguster tantôt à l'apéritif tantôt lors d'un repas d'été.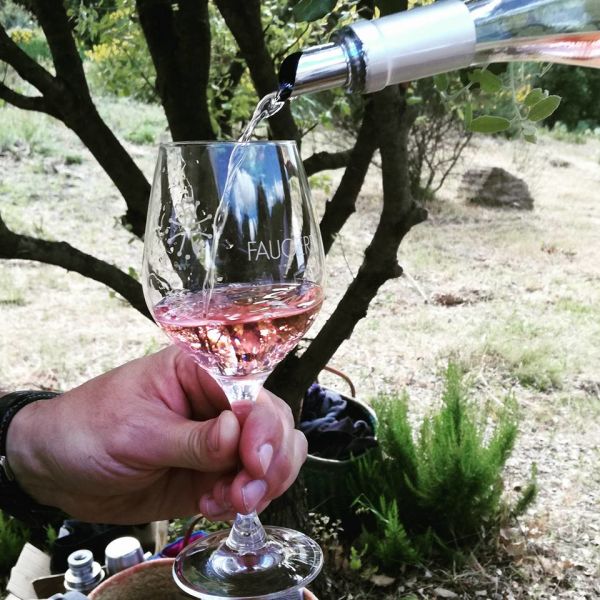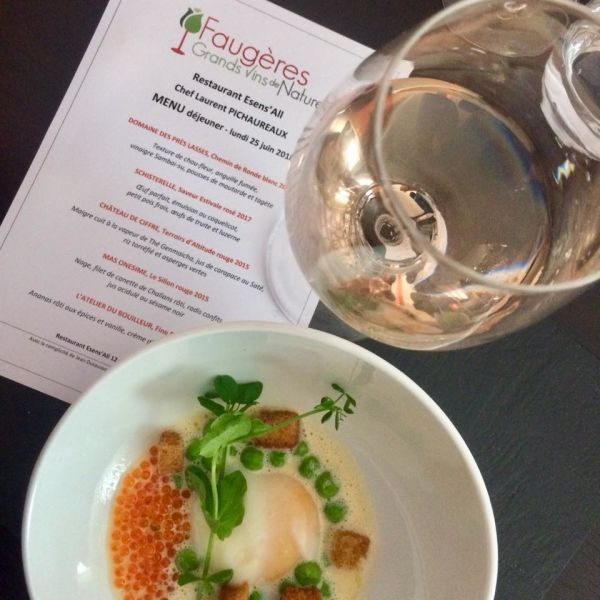 Des BLANCS...
naturellement vibrants
Encore confidentiels, les vins blancs de l'appellation sont complexes et équilibrés. Les sols de schiste leur apportent une minéralité et une vibration particulière. A noter : certains vignerons ont parcouru de nombreux vignobles à la recherche d'un grand terroir à vin blanc : ils ont choisi de s'installer à Faugères…