Eco-friendly techniques
Eco-friendly techniquesFrom the past, present and future
Despite centuries of experience, growing vines in this tiny, arid area that is Faugères requires special attention because of its arduous nature. The appellation's wine growers rapidly realised the importance of sensitive vineyard management showing deference to the surrounding countryside and the soils.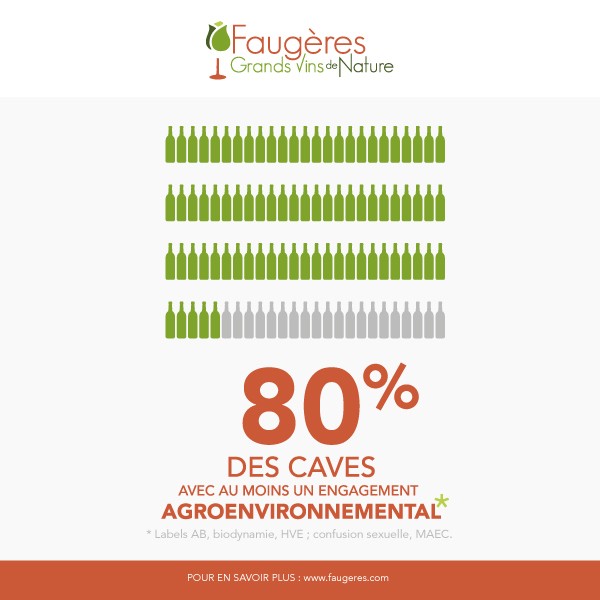 Preserving nature implies:
- Guaranteeing production of superlative quality wines with a recognisable identity;
- Ensuring that the wines offer an authentic rendition of their birthplace, and increasingly so;
- Securing a sustainable future for a unique, and fragile growing environment.
80% of wineries, independent and co-operative, have introduced at least one agro-environmental initiative which goes beyond the requirements of the Faugères appellation production specifications.
Both on an individual and a collective basis, they have their sights squarely set on achieving an ideal by favouring eco-friendly techniques from the past, present and future.
Pour aller plus loin
---